Photo+Adventure Partner Country 2018
Costa Rica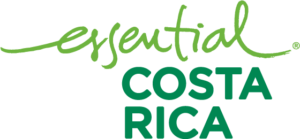 Smoking volcanoes, dense primeval forests, dreamlike tropical beaches and exotic animals - Costa Rica attracts with great diversity in the smallest area! Nature lovers, adventurers, sun worshippers and culture enthusiasts will find authentic experiences in one of the safest countries in Latin America all year round. Whether families, honeymooners, luxury lovers, those seeking relaxation, crusaders or business travellers - Costa Rica leaves no desires unfulfilled. Political stability, modern infrastructure and short distances within the country make the Central American natural paradise between the Atlantic and the Pacific the ideal holiday destination with 365 days of season.
With its focus on sustainability, Costa Rica also also makes the ideal successor to our focus topic 2017 on the occasion of the UN International Year of Sustainable Tourism for Development 2017, which means that an important aspect of travel and the tourism industry will not end after a year of action, but will become an integral part of further activities with concrete contents and offers.
All this and much more makes Costa Rica the ideal partner for the Photo+Adventure, which presents itself at its first participation as partner country.
Countdown
Until the Photo+Adventure 2018
Social Media
Become our Facebook fan or follow us on Instagram, Twitter, Pinterest and co.